When it comes to a procedure like LASIK, one thing that stops many people from undergoing it is the cost. At Shoreline Vision, we are more than happy to work with our patients to develop a financing plan that makes LASIK affordable.
How Can I Make LASIK More Affordable?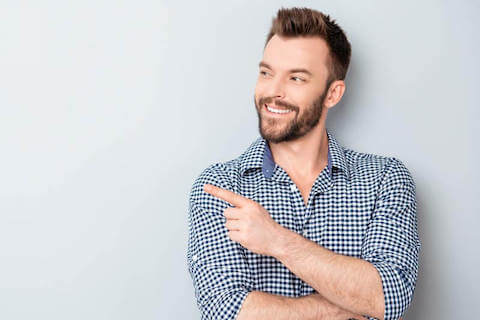 If you have found out that you are a good candidate for LASIK, the next step is working LASIK into your budget. Because LASIK is an elective procedure, it usually means that it is not covered by most insurance plans.
LASIK is not considered to be "medically" necessary, so you will need to be prepared to pay for the cost of LASIK upfront. We offer LASIK financing and payment plans at Shoreline Vision to make the cost of LASIK more affordable.
Paying for LASIK Using a Payment Plan
There is no reason that cost should stand in your way of achieving visual freedom from glasses and contact lenses. Paying for LASIK with a payment plan is one of the most common ways to pay for the procedure.
On average, when you set up a payment plan to pay for your LASIK procedure, most patients can pay off the full cost after 2 years. When you pay for LASIK using a payment plan, payments may be as little as $200 per month, which makes it quite affordable.
Make sure to budget for the full cost and any interest rates that you may need to pay for as well. Most eye care practices will allow you to finance your LASIK procedure directly through them.
Apply for a CareCredit Healthcare Credit Card to Pay for LASIK
Another option that you may want to consider is a CareCredit healthcare credit card to pay for your LASIK procedure. CareCredit makes it easy to pay for your procedure and then pay it off with flexible monthly payments.
The advantage of a healthcare credit card is that you can use it for other things besides having LASIK. CareCredit can also be used for other vision correction procedures, as well as for other eye care needs like routine eye check-ups, dry eye treatments, sunglasses, and more.
Finance Your LASIK Procedure with a Flexible-Spending Account
If your employer offers them, a flexible-spending account (FSA) is a tax-free way to save for a LASIK procedure. When you have an FSA, you use pre-taxed income to pay for medical-related costs, like LASIK.
Each month, a portion of your salary gets deposited into a tax-free FSA account. Once you have saved enough and you feel you are ready to have LASIK, the pre-taxed amount is ready and waiting for you.
The best part is you do not have to worry about paying any interest on a loan. It is important to note that flexible-spending accounts are only available if your employer offers them as part of your benefits package.
If you are not sure what the best option for financing your LASIK procedure is, the staff at Shoreline Vision is here to help. Contact us to discuss your LASIK financing choices and to get a better understanding about which one may be best for you.
Request a LASIK Consultation
Request an appointment today to experience the Shoreline Vision difference. Call 231.737.4751 or click here.