Eyelid Surgery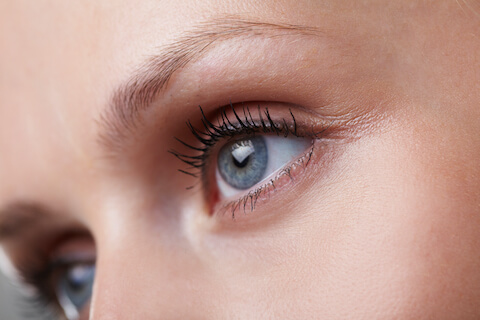 Complete eye health includes having healthy eyes but also healthy eyelids. Common eyelid problems include excess skin (Dermatochalasis), droopy eyelids (Ptosis), or eyelids that can turn inward (Entropion) or outward (Ectropion). These problems can cause eye discomfort, limit vision, and affect your appearance. These problems can usually be corrected with surgery.
Photographs and peripheral vision testing are often required by insurance companies before certain procedures can be done. Your ophthalmologist will perform a complete eye exam, take measurements and make any recommendations. If the doctor's recommendation is surgery, it will be an outpatient procedure performed with local anesthesia. The improvement in vision, comfort, and overall appearance can be very gratifying.
Blepharospasm
Blepharospasm is a medical diagnosis that can be treated with BOTOX®. This condition causes spasms in and around the eyelids. This results in frequent blinking and closing of the eyes that you can't control. Because of these symptoms, it can be hard to see. Treatment with BOTOX® can reduce muscle spasms. This reduces blinking, which may help restore the ability to see.
BOTOX®
BOTOX® Cosmetic is a simple, nonsurgical, physician-administered treatment that can temporarily smooth moderate to severe frown lines between the brows in people from 18 to 65 years of age. It is the only treatment of its type approved by the Food and Drug Administration (FDA).
One 10-minute treatment—a few tiny injections—and within days there's a noticeable improvement in moderate to severe frown lines between the brows, which can last up to 4 months. Results may vary.
LATISSE
LATISSE is a drop used to treat eyelashes by increasing their growth, including length, thickness, and darkness. You could start to see results in as little as 6 weeks and see significant results in 2 months. If LATISSE is stopped, eyelashes will return to their previous appearance over several months. Any of our optometrists or ophthalmologists at Shoreline Vision can prescribe LATISSE.
Request an Appointment
Please note we are seeing patients by appointment only, including optical. Call 231.739.9009
or
click here
.