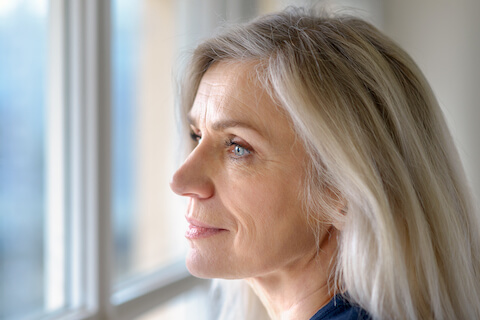 If you need to have cataract surgery, one of the things to consider is what kind of lens implant you will have. For those looking to live life glasses-free after cataract surgery, a specialty lens implant may be the best choice. Shoreline Vision has provided our patients in the Tri-Cities and surrounding areas with excellent vision care for over 50 years.
What is a Specialty Lens Implant?
A specialty lens implant is an intraocular lens that provides advanced features beyond what is found with a basic monofocal intraocular lens. Monofocal intraocular lenses only provide vision at one distance, meaning patients must continue wearing glasses after cataract surgery to see at other distances.
With a specialty lens implant, these advanced features allow patients to see more clearly, often with more definition, clarity, less glare, and other advantages that a standard monofocal intraocular lens does not allow. Because it is considered a "specialty lens implant" these kinds of intraocular lenses are not covered by Medicare or other kinds of medical insurance.
What Are the Different Types of Specialty Lens Implants?
There are several different types of specialty lens implants available, depending on your visual needs. They include the following:
Accommodating IOL
With an accommodating IOL, this specialty lens implant expands the range of clear vision. This is thanks to an aspheric design and flexible haptics.
Haptics are the legs that support and hold the intraocular lens in place once it replaces the natural lens during cataract surgery. These legs allow the IOL to move forward slightly when looking at something that is up close.
This increases the focusing power of the eye and provides better near vision than a monofocal lens. For those that choose an accommodating IOL, many find that they have less of a need for computer glasses or reading glasses after having cataract surgery, while still experiencing clear distance vision.
Multifocal IOL
Multifocal IOLs allow patients to see objects clearly at all distances without needing glasses or contact lenses due to added magnification in different parts of the lens.
This expands the range of vision. Multifocal IOLs are a great choice for those with presbyopia who are looking to decrease their need to use reading glasses or computer glasses after cataract surgery.
Aspheric IOL
If you want an IOL that matches the shape and quality of the eye's natural lens, the aspheric IOL is the best choice. The natural eye is not spherical, but aspheric.
Traditional intraocular lenses are spherical in design. This means that the front surface is uniformly curved from the center of the lens to the periphery.
This is problematic because traditional spherical intraocular lenses can cause higher-order visual aberrations. This can affect the quality of a patient's vision, like if they are driving at night or in other low-light conditions. With an aspheric IOL, patients can experience sharper vision.
This can be especially helpful for those that struggle in low-light situations or those that have larger than normal pupils.
Toric IOL
For patients with astigmatism, the best specialty lens option is often a toric IOL. The toric IOL is the only intraocular lens specifically designed to correct astigmatism.
An advantage of the toric IOL is not only does it correct astigmatism but it can also correct nearsightedness and farsightedness as well. Toric IOLs correct astigmatism because they have different powers in different locations of the lens.
There are also alignment markings located on the peripheral part of the lens. These markings allow the cataract surgeon to adjust the placement of the intraocular lens inside the eye for the best astigmatism correction results.
Request an Appointment
Please note we are seeing patients by appointment only, including optical. Call 231.739.9009
or
click here
.