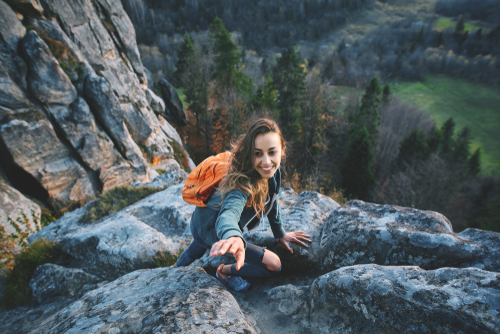 The summer is a season of fun and relaxation. It is also the perfect time to get LASIK.
LASIK is a popular method for permanent vision correction. It can treat nearsightedness, farsightedness, and astigmatism.
When you get LASIK, the warmer months become more enjoyable than ever. Keep reading to find out why summer is a great time for LASIK.
Free Yourself to Embrace Summer Activities
When you choose LASIK, you choose visual freedom. Because most patients can significantly reduce their dependence on glasses and contacts, you can look forward to life with fewer limitations and more convenience.
Glasses and contacts can be a nuisance, especially in the summer. When sailing or out on a boat, it isn't easy to enjoy the ride if your glasses constantly slip off your face. Or, it can be uncomfortable with the wind drying out your contacts.
LASIK frees you to say yes to more summer activities and embrace them to the fullest. You will be able to live in the moment rather than worrying about your ability to see.
Spend More Time Doing What You Love
Whether you enjoy unwinding in the company of good friends or going for an afternoon swim, you can find plenty of activities to fill your summer schedule. Because this can be such a busy season, you want to maximize the time you can spend doing what you love.
When you wear contacts or glasses, you have to stop what you are doing to accommodate your vision. You have to clean them in the morning and at night, buy new ones when needed, and make an extra effort to pack them when you are going on a trip.
With LASIK, you can spend your time however you like, without wasting a second.
Save Money for More Summer Fun
Would you like to put some money back in your pocket so that you can make your summer even more fun? LASIK allows you to do just that.
Many people are not aware that they can save money with LASIK. When you factor in a lifetime of costs associated with wearing glasses or contact lenses, LASIK winds up being the more affordable option. Laser eye surgery is a wise investment in your vision.
Enjoy Your New Vision in No Time at All
A glasses-free summer is closer than you might think. With a short recovery period, you will not have to pause your summer for long. Most patients can see clearly within a day or two.
Before you know it, you will be getting back to the activities that bring you joy. When you do, your new and improved vision will make them even better. You will notice a dramatic change in your sight.
If you get LASIK soon, you can take advantage of your clear vision without boundaries to hold you back all summer long.
Request an Appointment
Please note we are seeing patients by appointment only, including optical. Call 231.739.9009
or
click here
.