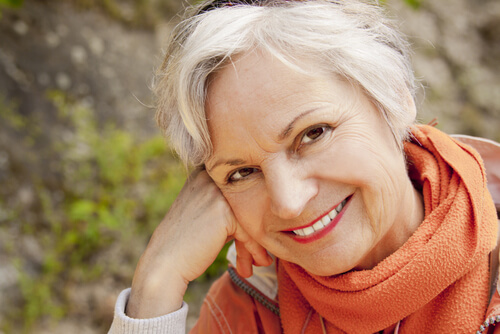 February is Age-Related Macular Degeneration Awareness Month, drawing attention to a degenerative disease that has robbed the vision of almost 11 million Americans. More people lose their eyesight to age-related macular degeneration (AMD) than glaucoma and cataracts combined.
Additionally, AMD is the leading cause of permanent vision loss in adults 60 and older.
What is Age-Related Macular Degeneration?
Macular degeneration is the deterioration of the central part of your retina, known as the macula. The macula is responsible for focusing your central vision in the eye.
It enables you to read, drive, play your favorite sports, and recognize objects, people, and colors. When you develop age-related macular degeneration, your macula gradually degrades as a result of aging.
Symptoms
In the early stages of AMD, you may not experience any symptoms. However, some people see distorted straight lines while others notice a sudden or gradual change in the quality of their vision, dark spots in their central vision, and color changes.
Types of AMD
There are two main types of AMD:
● Dry Age-Related Macular Degeneration
Dry AMD is most common in the early stages of the condition and occurs when drusen, which are yellow deposits, form in the macula. As more drusen develop, they distort your vision.
The drusen will eventually kill the macula cells and destroy parts of your vision. The process of dry AMD is much more gradual than wet AMD.
● Wet Age-Related Macular Degeneration
Wet AMD is more damaging and advanced. It happens when new abnormal blood vessels growing under your macula start to swell and leak, causing scarring. This destroys the macula cells resulting in permanent blind spots in your central vision.
Risk Factors
The primary risk factor for age-related macular degeneration is age. Other factors that increase your likelihood of developing the condition include:
● Obesity
● Smoking
● Having a family history of AMD
● Being female
● Having high blood pressure
● Having a light eye color or being light-skinned
While some of the factors above are out of your control, you can reduce other risk factors by leading a healthy lifestyle. This means exercising regularly and moderately, quitting smoking, and eating a well-balanced diet.
The Importance of Early Detection
Your health or age notwithstanding, it is essential to see your eye doctor at Shoreline Vision for routine eye exams. Many people present little or no symptoms in the early stages of AMD.
A comprehensive eye examination is the only way to detect age-related macular degeneration, which can save your eyesight.
Does AMD Have a Cure?
There is still no cure for age-related macular degeneration. But, it is possible to maximize the use of your remaining vision even if it is impaired.
There are different treatment options available for the condition. Because no single approach works for everyone, your ophthalmologist will determine the treatment option that is best for your eye health and lifestyle.
Dry AMD is more challenging to treat than wet AMD. Usually, wet AMD is treated using various methods. These may include laser therapy that seals off leaking blood vessels.
Injections can also be used for wet AMD to stop protein production that promotes new blood vessels' growth, damaging the macula.
Top-Rated AMD Specialists at Shoreline Vision
The best way to protect your vision is by going for frequent eye exams. Seeing your ophthalmologist regularly can help catch eye problems early, including AMD.
Our eye doctors at Shoreline Vision value your eyesight and are here to help you with your eye care needs. Make your vision a priority by requesting an appointment at Shoreline Vision in Fremont, MI, today.
Request an Appointment
Please note we are seeing patients by appointment only, including optical. Call 231.739.9009
or
click here
.