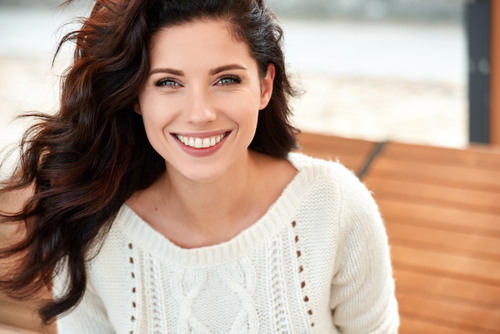 Did you know that around 700,000 individuals get LASIK in the United States every year? Unless you have naturally perfect vision, you may have wondered if vision correction would be a worthy investment for you.
There are many reasons why this elective procedure has become so popular and why you should consider making this investment in your vision.
How Does LASIK Work?
LASIK uses lasers to correct refractive errors like nearsightedness, farsightedness, and astigmatism. When the cornea is an irregular shape, light cannot bend correctly resulting in blurry, distorted vision.
Shoreline Vision is proud to offer blade-free LASIK, a state-of-the-art corrective vision procedure. Blade-free LASIK is 25 times more precise than traditional methods of LASIK.
Since every eye is unique, it utilizes wavefront technology to create a highly detailed 3D map of the ocular topography. The result is improved clarity, with reduced nighttime glare and halos.
Since LASIK is an outpatient procedure, you will be able to go home the same day. Thanks to a short recovery period, most patients can return to normal activities within a few days.
LASIK has one of the highest patient satisfaction rates of any elective procedure: 96 percent. The vast majority of individuals enjoy 20/20 vision or better. In most cases, the need for visual aids can even be reduced or eliminated.
The only way to know if you're a good candidate for LASIK is to schedule a LASIK consultation.
LASIK Can Save You Money
Many individuals are not aware that they can save money by choosing laser eye surgery. Although it may seem like a significant investment, it can provide you with a substantial return over time. It can even start paying for itself.
Whether you pay the initial cost upfront or choose a payment plan to spread out your payments, you can save money in the long run when you choose LASIK.
This is because LASIK has the possibility of significantly reducing your vision-related costs.
If you no longer need to use glasses or contacts as frequently, you can save the money you otherwise would have spent on eye care expenses. These include new glasses, contact lens solution and cases, and prescription sunglasses.
LASIK can put substantial money back into your pocket.
LASIK Can Save You Time
For those who no longer need to rely on eyewear as much after correcting their eyesight, you can spend less time on tasks relating to your vision. We still recommend regular vision exams at Shoreline Vision after having LASIK.
All those minutes spent putting in contacts, cleaning your glasses, and reordering supplies add up. LASIK helps you have more time for the things you love.
Request an Appointment
Please note we are seeing patients by appointment only, including optical. Call 231.739.9009
or
click here
.