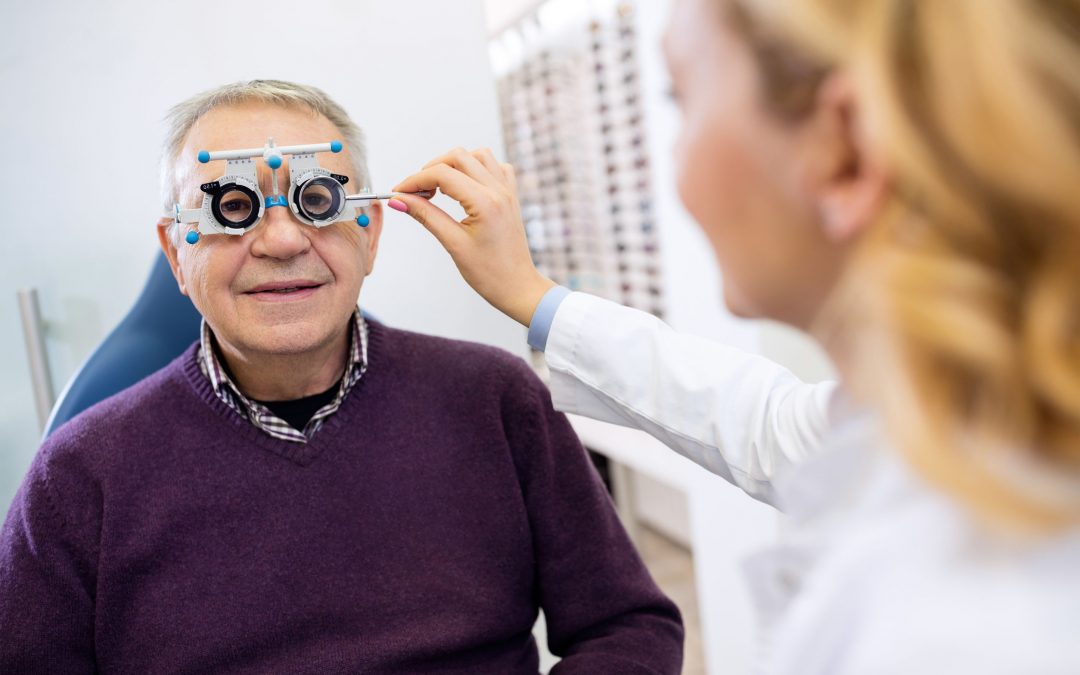 June is Cataract Awareness Month
Approximately 24.5 million in America have cataracts, a leading cause of blindness in the United States. Cataract surgery remains the most effective way to help restore vision for those with cataracts.
Cataract surgery is an operation to remove your eye's lens when it is cloudy.
The purpose of your lens is to bend (refract) light rays that come into the eye to help you see. Your own lens should be clear, but with a cataract it is cloudy. Having a cataract can be like looking through a foggy or dusty car windshield. Things may look blurry, hazy or less colorful.
The only way to remove a cataract is with surgery. Your ophthalmologist will recommend removing a cataract when it keeps you from doing things you want or need to do.
During cataract surgery, your cloudy natural lens is removed and replaced with a clear artificial lens. That lens is called an intraocular lens (IOL). Your ophthalmologist will talk with you about IOLs and how they work.
Deciding to have cataract surgery is a big decision and our goal is to help you understand what your options are, including advanced technology lenses and laser options.  There are more options today for cataract surgery than ever before."  There are three types of lenses options you and your doctor may discuss.  Talk to your doctor about your options:
Distance Vision – High-quality vision at one focal point, usually distance.
Near Vision – High-quality vision at one vocal point, usually near distance
Full Range Vision – High-quality vision over a continuous, full range of distances
Affordability:  Traditional cataract surgery is covered by insurance, as is a Yag laser capsulotomy procedure.  These will be billed to insurance, co-pays and deductibles will  apply.  Advanced Technology Lens Implants are typically not covered by insurance but we can help you determine affordable financing options, including Flex plans and Care Credit.
Limitations:  It is important to know that not everyone may qualify for specific lens implants.  Some lenses perform best in people with specific personality types.  And certain eye diseases such as glaucoma, rental and corneal diseases may prevent you from achieving 20/20 vision.  Talk to your doctor about all your options.
A Blade-free Laser is the newest technological breakthrough and available for use in cataract surgery.  The LenSx femtosecond laser offers a number of advantages compared to standard cataract surgery.
Allows for the correction of low to moderate amounts of astigmatism with the accuracy of a computer-controlled laser.
Provides greater surgical precision.
Eliminates the need for blades and needles.
Allows your doctor to customize a treatment plan to meet your lifestyle and visual goals.

A special thanks to the American Academy of Ophthalmology for this great article, to view the original please go here.
Request an Appointment
Please note we are seeing patients by appointment only, including optical. Call 231.739.9009
or
click here
.