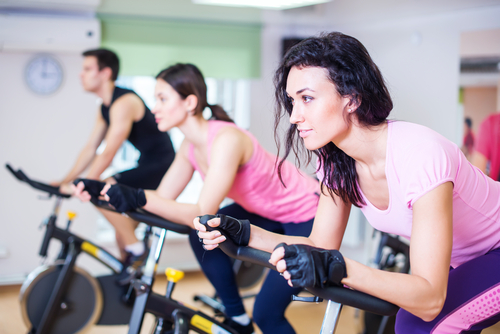 Are you considering LASIK? Laser eye surgery is much more than a procedure that affects your eyes: it can improve your entire life.
Life is hectic enough. When you choose LASIK, your days become less challenging. Keep reading for five reasons that LASIK makes your life easier.
1. Have More Time to Yourself in the Morning
Whatever type of day is ahead of you, whether school, work, fun, or anything else, mornings tend to be one of the busiest times. Every moment counts as you are whizzing around to get ready, make breakfast, and perform other necessary tasks.
That is why finding your glasses or cleaning and inserting your contacts can be the difference between making it on time and being late. Correcting your vision with LASIK often allows you to remove these tasks from your morning to-do list.
Spend that time however you like. For some, it may mean getting a few extra minutes of sleep. For others, it may mean having a few minutes to prepare a special breakfast or relaxing with a cup of coffee.
2. Get the Most Out of Your Workout
Exercise is an essential part of your physical health. From riding a bicycle or going for a walk to completing a hot yoga session, everyone has their preferences for getting their workouts in.
When you are trying to focus on something as important as your wellness, you do not need concerns about your visual aids distracting you or holding you back. What is the fastest way to end your workout prematurely?
Breaking your glasses or losing a contact lens. Eyewear can be uncomfortable, cumbersome, and stand between what you want to do and feel like you can accomplish.
Laser eye surgery may be for you if you want to make every workout count and even enjoy yourself more while completing it.
3. Experience Less Dry Eye Without Contacts
When your eyes do not have enough moisture, you can feel a stinging, burning, or scratchy sensation. LASIK can help you to avoid one common cause of dry eye: prolonged use of contact lenses.
Wearing contact lenses for twelve or more hours a day can become uncomfortable. It can also make you more likely to develop dry eyes or worsen your symptoms if you already have them.
When you opt for LASIK and reduce or eliminate the need for contacts, you open the door to life with less irritation.
4. Say Goodbye to Foggy Glasses in the Kitchen
Cooking up a delicious meal is one of the simplest pleasures. Anyone who wears glasses knows how irritating it is when they fog up while draining pasta or lifting the lid on a simmering pot.
Not only is this annoying, but it can be dangerous. When handling hot dishes, an inability to see what you are doing increases the likelihood of spilling or getting burned.
With LASIK, most patients no longer need to rely on eyewear to see. You will be free to savor every meal and the experience of making it.
5. Say Hello to Spontaneity
If you wanted to jump in a pool or hot tub right now, could you do so without worrying about your vision? When you rely on eyewear to see, you have to plan ahead to make the necessary preparations for your eyes. This takes away your ability to be spontaneous.
Whether you want to take a last-minute trip without having to pack your spare glasses and contact solution or go for an unexpected walk without worrying about drying out your contacts, you can be as spontaneous as you want to be after having LASIK.
Request an Appointment
Please note we are seeing patients by appointment only, including optical. Call 231.739.9009
or
click here
.